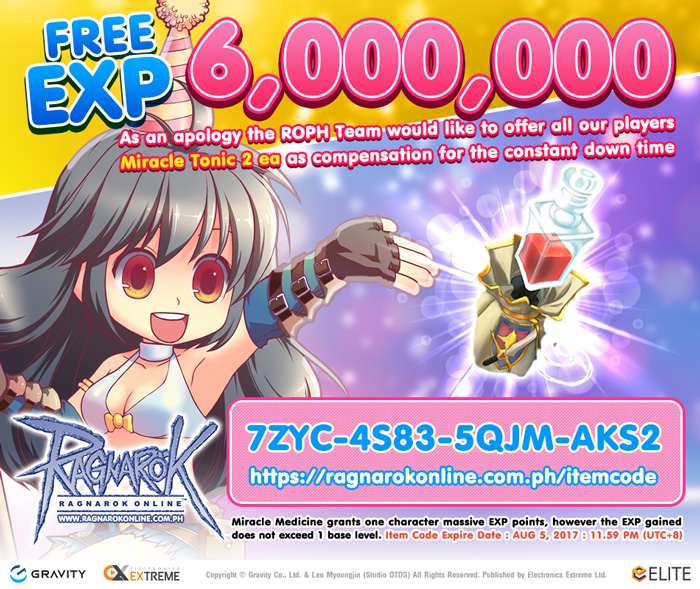 Dear Adventurers,
This notice is to inform you all of the things that have happened in the past week. As you may already know our servers have been hit by a barrage of massive DDOS attacks which have rendered our services crippled during July 27 (9:00 am - 9:00 pm) and July 28 (10:00 am - 12:00 pm and 5:00 pm - 5:30 pm).
We have manged to get our services up and running but not at 100% efficiency just yet so there are still some disconnection issues occurring. We are now in the next phase of implementing a more stable solution and is expected to be complete by the following week.

Due to these events many players have felt that our services might be less than satisfactory and we listen to every feed back presented to us. As an apology the RO PH Team would like to offer all our players a Miracle Tonic 2ea as compensation for the constant down time. Rest assured we are not sitting idle and are continuing to move forward and provide all our players the best experience we can. We thank you again for your support, you patience and understanding.
Miracle Tonic grants one character massive EXP points, however the EXP gained does not exceed 1 base level.

7ZYC-4S83-5QJM-AKS2

Item Code Expire Date : August 5, 2017 : 11.59 PM (UTC+8)
Redeem Link : https://ragnarokonline.com.ph/itemcode
Note: An account may only redeem once.