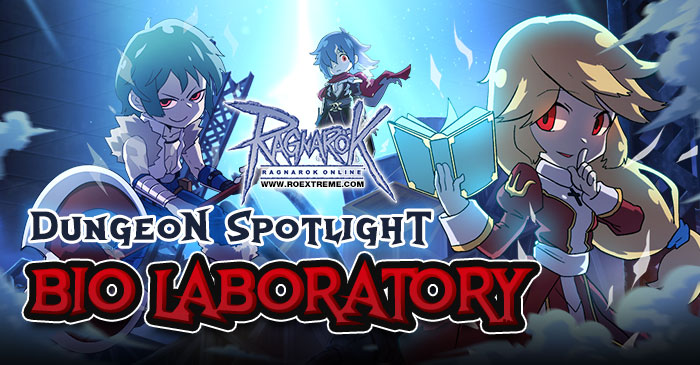 To all citizens of Midgard,
It has come to our attention that the monster population in Bio Laboratory has been increasing due to a lack of brave adventurers venturing into this dreaded place. Hence, the monsters are now emboldened and attacking nearby villages.

To improve the situation, we are increasing the EXP rate for selected monsters in Bio Laboratory to encourage more players to wipe out the monsters there.
Be strong and stay brave! May the loot gods be with you!

Event Details
Start: October 31, 2018 (After server maintenance)
End: November 14, 2018 (Before server maintenance)

Event Conditions
EXP of monsters in the list will have bonus x150% along the event period (Except MVP Monster)
Only monster in the list that will get this bonus.
Monster
EXP Before
EXP After


[x150%]

JOB EXP Before

JOB EXP After


[x150%]

Errende Ebecee
4,501
6,752
67
101
Egnigem Cenia
4,870
7,305
98
147
Wickebine Tres
4,204
6,306
21
32
Armeyer Dinze
4,008
6,012
35
53
Laurell Weinder
4,620
6,930
30
45
Kavach Icarus
4,090
6,135
86
129
Removal
3,831
5,747
1,278
1,917