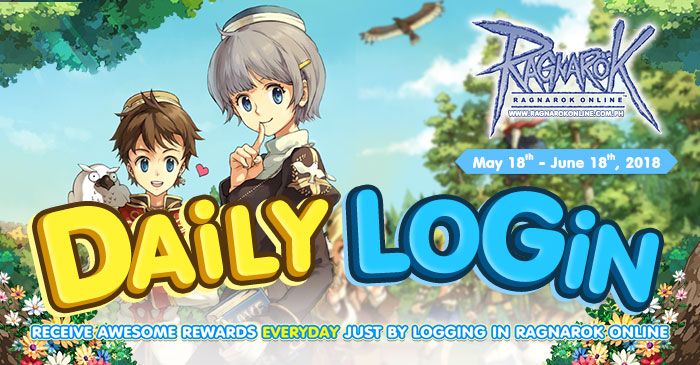 Receive awesome rewards everyday just by logging in Ragnarok Online, Enjoy daily rewards for the month of May 2018!
Event page link : https://activities.ragnarokonline.com.ph/daily-login

Event Details
Start : May 18th , 2018 : 01.00 PM.
End : June 18th , 2018 : 11.59 PM.

Event Conditions
Login to the event page link
You will receive rewards on a day by day basis which means that even if you missed that particular day it will not skip the reward for that day and so forth
an ID can only receive the reward once
If you collect the reward in after logging in for 7 days you will receive a rare box with a random item
- 7 days, can open 1 special chest
- 14 days, can open 2 special chest
- 21 days, can open 3 special chest
- 28 days, can open 4 special chest
The items you receive cannot be traded
You can receive up to 28 items per month depending on the month, you can only miss 3 days to obtain all the rewards
Once you have accepted the reward it will be sent to the NPC Cool Event Corp Employee in Alberta (coordinate 147,60)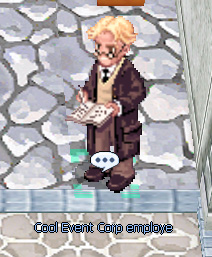 Reward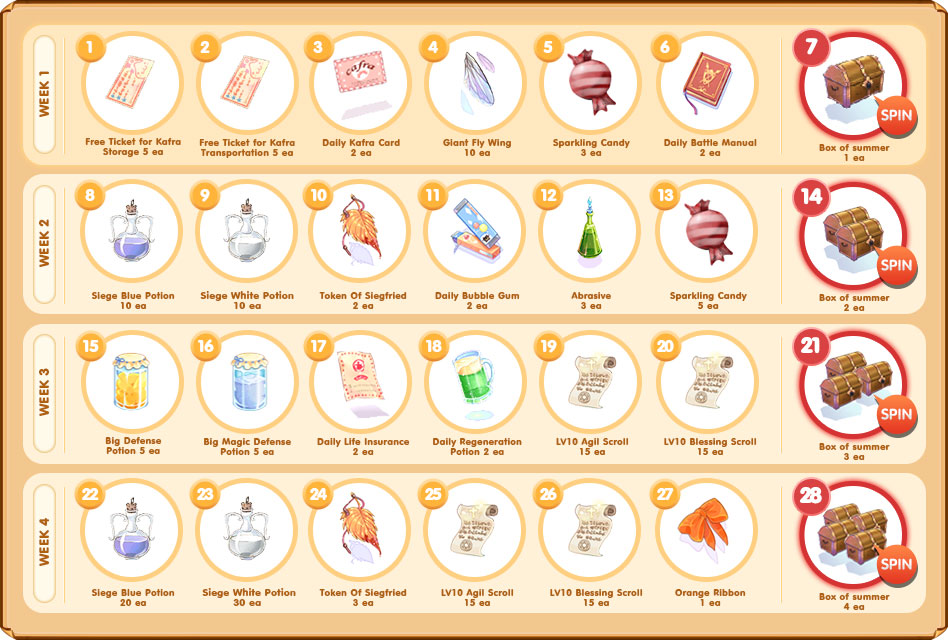 Items in " Login Random Box "