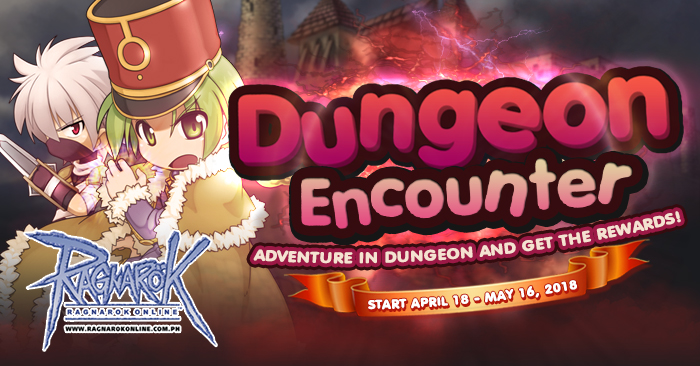 The Treasure Hunter Festival is begin. Passing every dungeon to get reward. Starting your adventure now!!
Event page link ⬇
https://acts.ragnarokonline.com.ph/treasure-hunters/ragnarok-philippines/dungeon-encounter-apr-2018

Event Details
Start : April 18th, 2018 (After the Maintenance)
End : May 16th, 2018 (Before the Maintenance)
How to play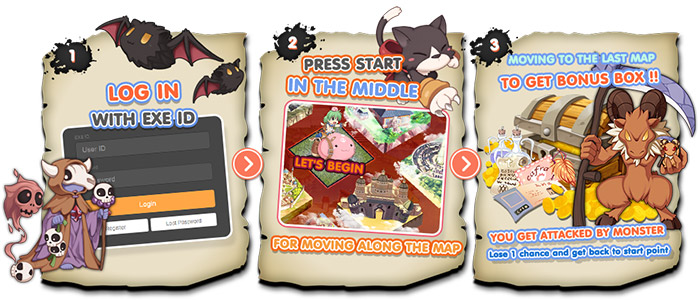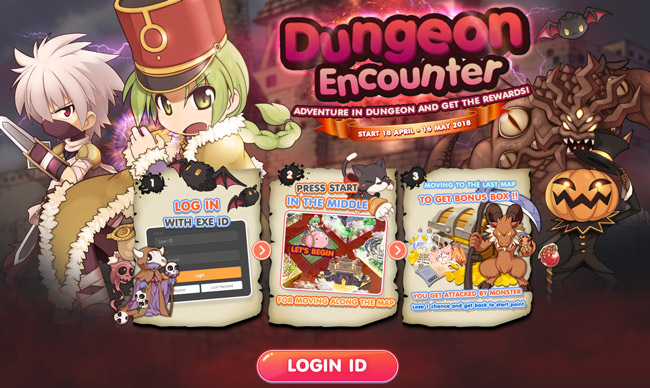 When Login EXE ID, player will begin at "Start" point. Player must move along the dungeon until reaching the finish line.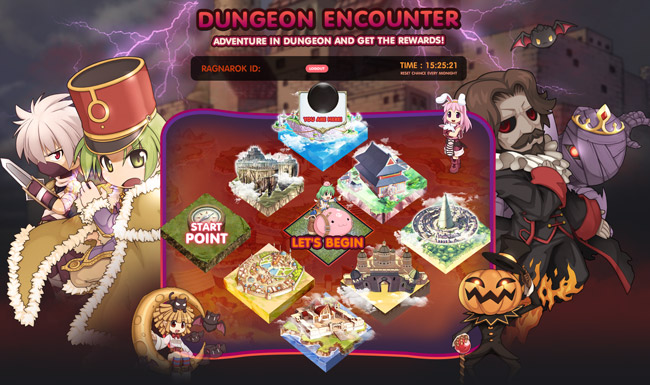 Within the forest, you will be able to meet boss. If you meet the boss, your chance will be reduced by 1 and your character will be sent to the starting point.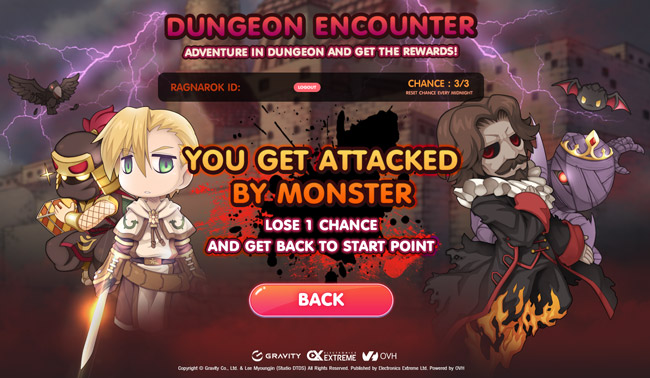 If player find the way to the Treasure, player will be rewarded with item within the treasure !!

Remark
The chance will be reset at 11.59 PM Time everyday and the chance can't be accumulated.
Your character will be sent to Start point immediately when player meet the boss or open treasute reward box.
Item rewards in this event can't be traded
Thie event is compatible better to play via computer than smart phone.
When player get Treasure box, player can continue playing event until your chance is run out
The company reserves the rights to edit the terms and conditions of this event at any time without prior notice.
Reward
BONUS BOX
recieve random items in the list below