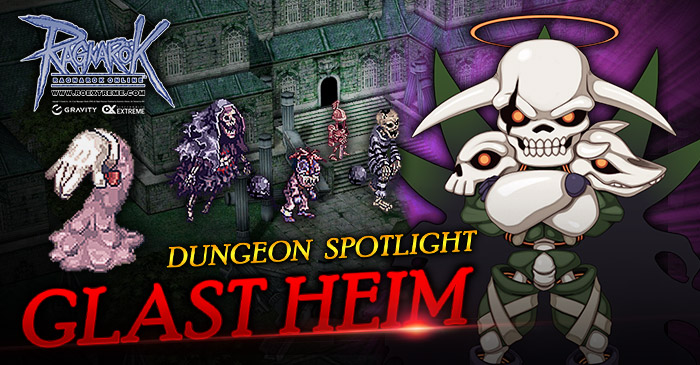 To all citizens of Midgard,
It has come to our attention that the monster population in Glast Heim has been increasing due to a lack of brave adventurers venturing into this dreaded place. Hence, the monsters are now emboldened and attacking nearby villages.

To improve the situation, we are increasing the EXP rate for selected monsters in Glast Heim to encourage more players to wipe out the monsters there.
Be strong and stay brave! May the loot gods be with you!

Event Details
Start : October 4, 2018 (After server maintenance)
End : October 17, 2018 (Before server maintenance)

Event Conditions
EXP of monsters in Glast Heim will have bonus +50% along the event period (Except MVP Monster)
Only monster in the list that will get this bonus.
Monster

EXP Before
EXP After

JOB EXP Before

JOB EXP After
Sting
4,081
6,122
2,970
4,455
Wraith
2,199
3,299
1,099
1,649
Raydric Archer
3,025
4,538
2,125
3,188
Raydric
3,410
5,115
1,795
2,693
Carat
1,926
2,889
1,353
2,030
Dark Frame
3,652
5,478
3,271
4,907
Evil Druid
2,890
4,335
1,827
2,741
Injustice
2,118
3,177
1,488
2,232
Zombie Prisoner
2,635
3,953
1,724
2,586
Skeleton Prisoner
2,466
3,699
1,562
2,343
Wander Man
5,786
8,679
4,730
7,095