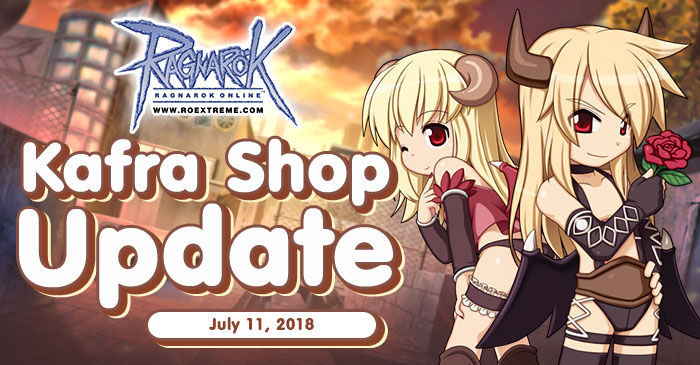 Removing all NPC that related to the World Cup 2018 event, however, the items, for instance, Worldcup boxes and football hat will be removed from the server in the next week's maintenance.

Poring Backpack Scroll : 400 ROK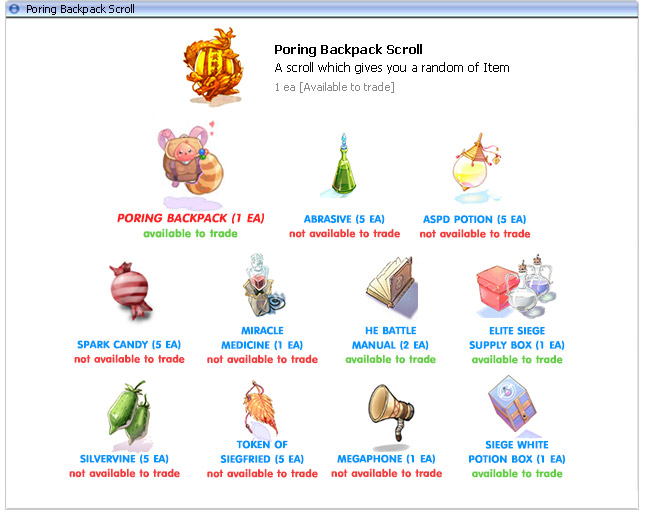 ** Remarks **
The Battle Manual cannot stack with Field Manual.
Miracle Medicine cannot boost EXP over 1 level.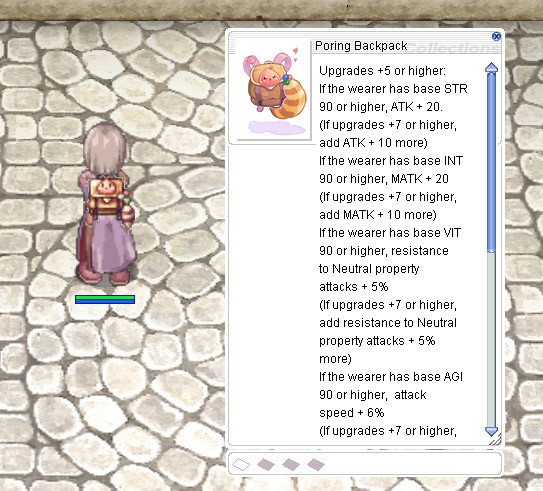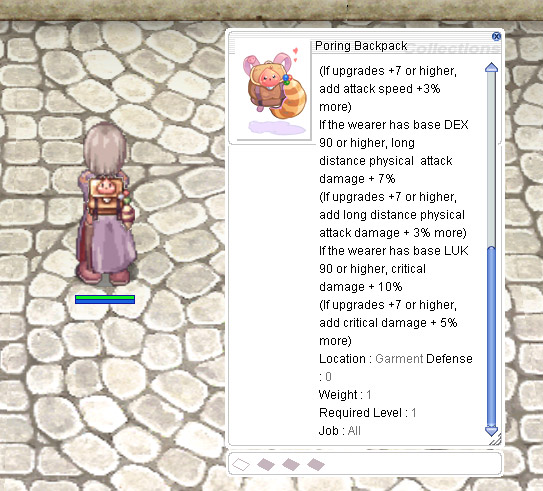 First Refill Promotion (July 11 - Aug 15, 2018)
Special promotion from EXcash, MOL and Cherry Credits . First Top-up with 1,000 EXcash, MOL or with 40,000 CC (via Cherry Credits), receive special items for free! Starting now until Aug 15th, 2018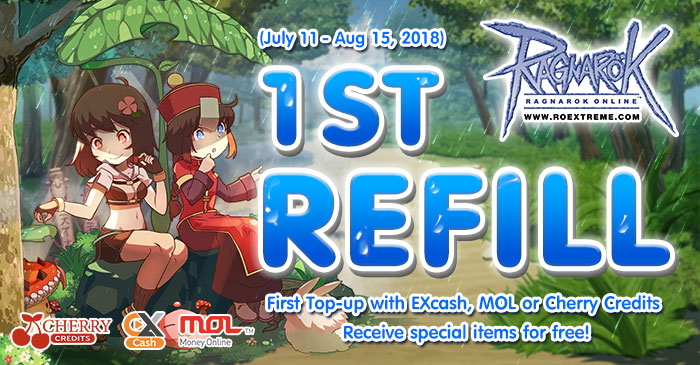 https://ragnarokonline.com.ph/news/first-refill-july2018


Dark Magician Scroll Promotion (July 11 - Aug 15, 2018)
For every 1,000 PHP Topped up with EXcash, MOL or top-up ROK Point with Cherry Credits for every 26,300 CC purchase, you will receive 2 pieces of "Dark Magician Scrolls" Starting now until Aug 15th, 2018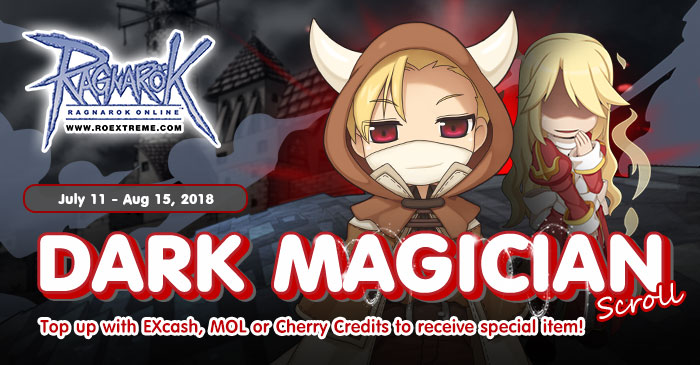 https://ragnarokonline.com.ph/news/dark-magician-scroll