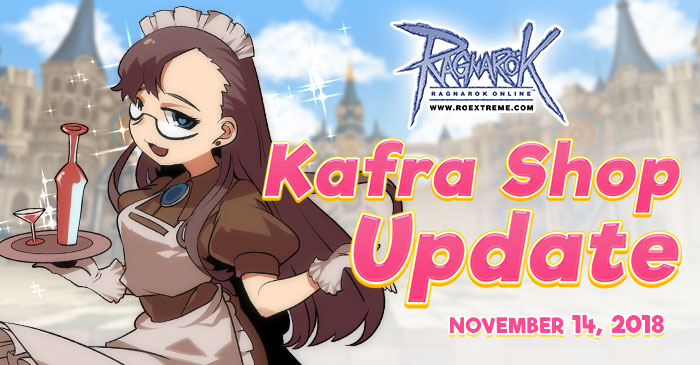 Reset Status System (Nov 14-21, 2018)


If you want to reset your character's status, this is only a chance! The event will be held only within a period. Don't miss this if you want to change your playing style. Starting from November 14-21, 2018. Only 1 week!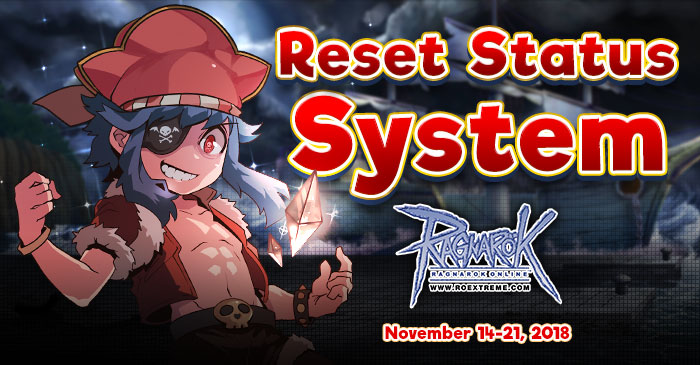 https://www.ragnarokonline.com.ph/news/reset-status-system


Floating Scroll : 400 ROK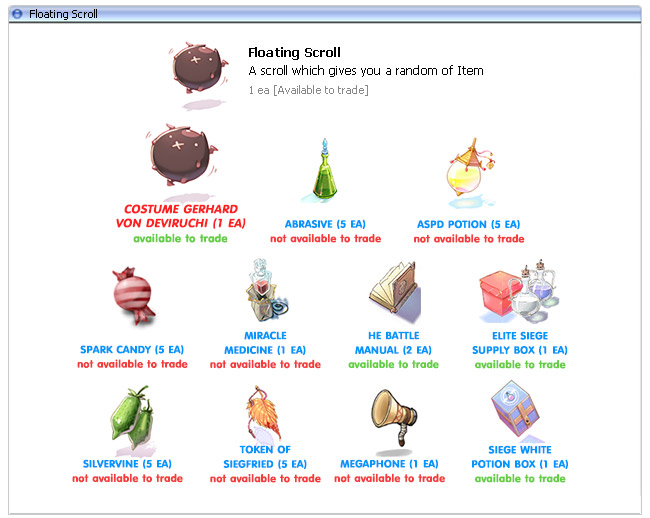 ** Remarks ** Miracle Medicine cannot boost EXP over 1 level.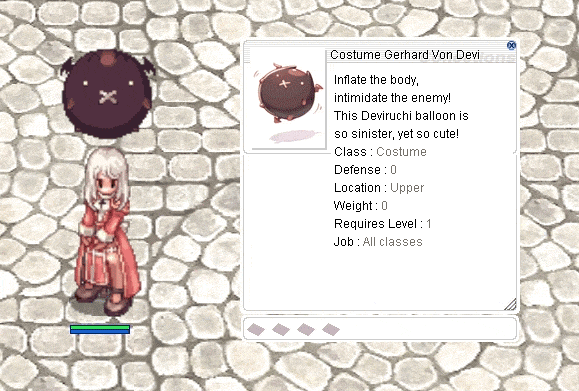 Costume Niffleheim Bunny Hat : 20,000 ROK

First Refill Promotion (Nov 14 - Dec 12, 2018)
Special promotion from EXcash, MOL and Cherry Credits. First Top-up with 1,000 EXcash, MOL or with 40,000 CC (via Cherry Credits), receive special items for free! Starting now until Dec 12, 2018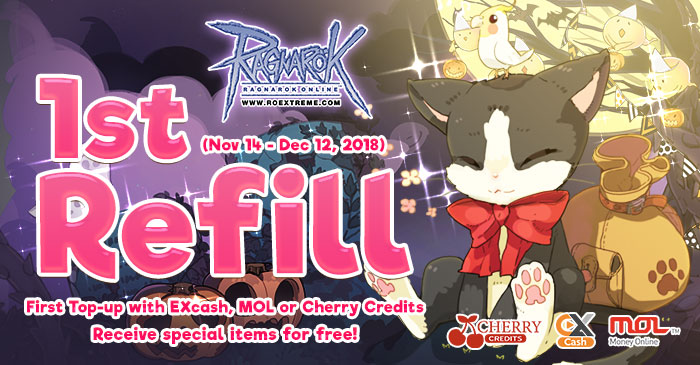 https://www.ragnarokonline.com.ph/news/first-refill-nov2018
Refill get item Promotion (Nov 14 - Dec 12, 2018)
For every 1,000 PHP Topped up with EXcash, MOL or top-up ROK Point with Cherry Credits for every 26,300 CC purchase, you will receive 4 pieces of "The Witches Scroll" Starting now until Dec 12, 2018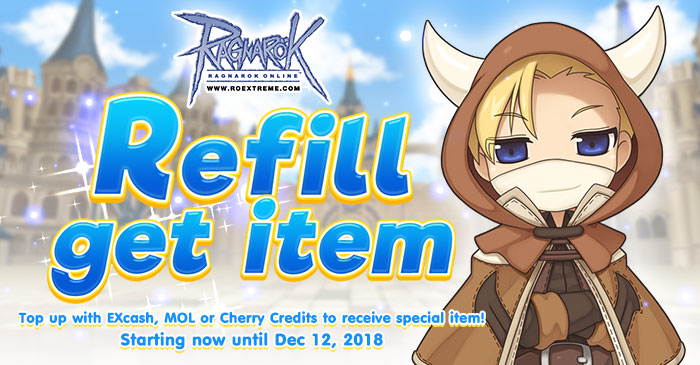 https://www.ragnarokonline.com.ph/news/refill-get-item-Nov2018