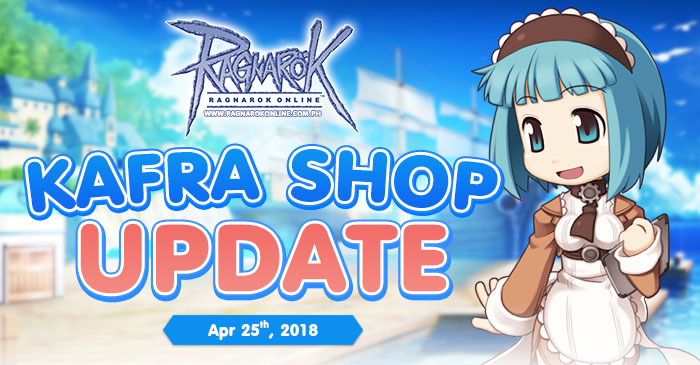 STR Biscuit Stick Box : 5,000 ROK

(Up for sale from now untill May 2nd , 2018)

AGI Biscuit Stick Box : 5,000 ROK

(Up for sale from now untill May 2nd , 2018)

VIT Biscuit Stick Box : 5,000 ROK

(Up for sale from now untill May 2nd , 2018)

DEX Biscuit Stick Box : 5,000 ROK

(Up for sale from now untill May 2nd , 2018)

INT Biscuit Stick Box : 5,000 ROK

(Up for sale from now untill May 2nd , 2018)

LUK Biscuit Stick Box : 5,000 ROK

(Up for sale from now untill May 2nd , 2018)


[Quest] Sand Castle Festival 2018 (Apr 25th, 2018 - May 23rd, 2018)
In every pile of sand is a castle beckoning to come out. Let's join the famous festival that takes place at Ayothaya but this year is a little bit chaotic because of some wicked monster stole all the sand we have!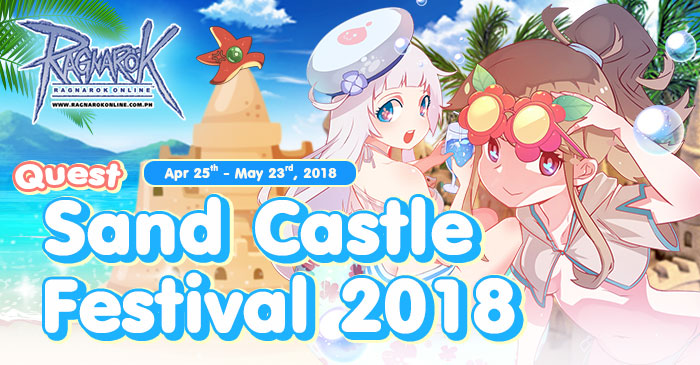 https://www.ragnarokonline.com.ph/news/sand-castle-festival-2018

Costume Lucky (Lucky Draw Announcement)

Lucky Draw Announcement
Here are the 5 winners who receive Costume Bone Helm 1 ea !
ID : momaxxx
ID : cidnxxx
ID : xtoxxx
ID : zerotoleranxxxxx
ID : davidwoxxxxx
► Reward can be claimed from NPC "Cool Event Corp Employe", at Alberta. Coordinates : 147,60 ◄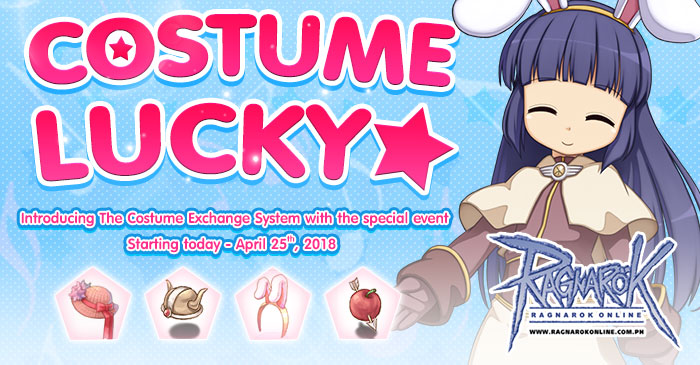 https://www.ragnarokonline.com.ph/news/costume-lucky