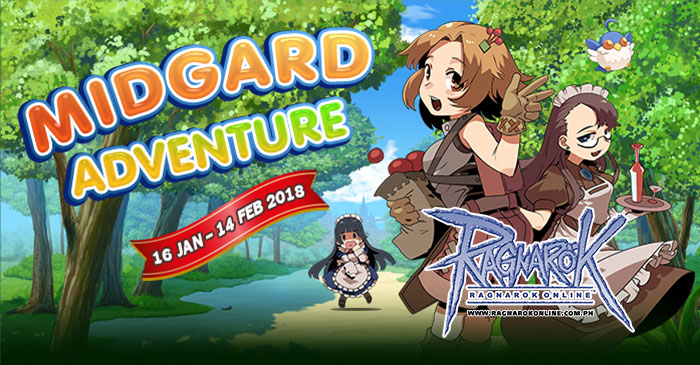 Welcome to Midgard Adventure. Let's travel around the Rune Midgard Kingdom and receive awesome items everywhere you landed. Good news, it's free! Roll the dice and try your luck! Starting now until February 14th, 2018.
Event page link
https://acts.ragnarokonline.com.ph/snake-ladders/ragnarok-philippines/ph-snake-ladder-jan-2018
Event Details
Start : January 16th , 2018 (After the Maintenance)
End : February 14th , 2018 (Before the Maintenance)

Event Conditions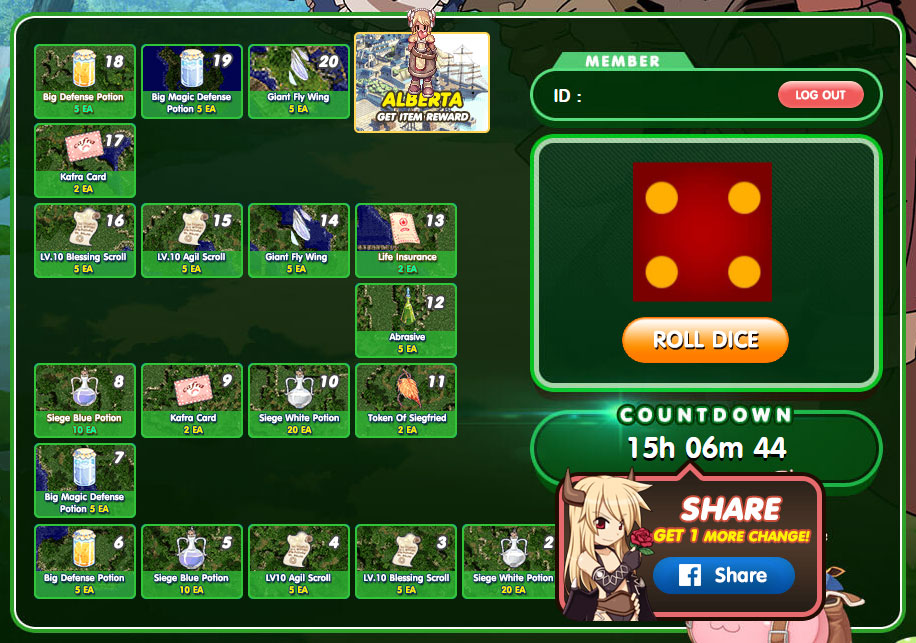 All items are NOT available to trade.

You will receive the items shown on the square you landed.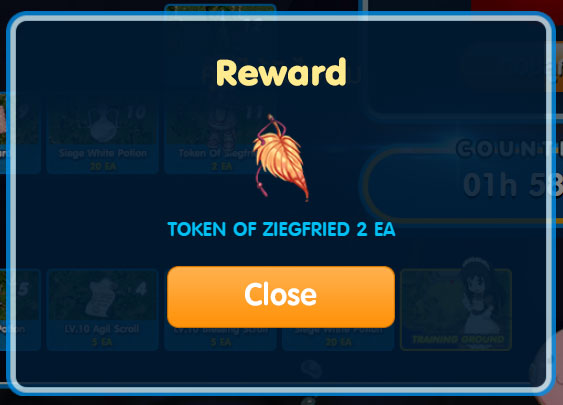 When finish walking for 1 round from the starting point, the player will get an item.
​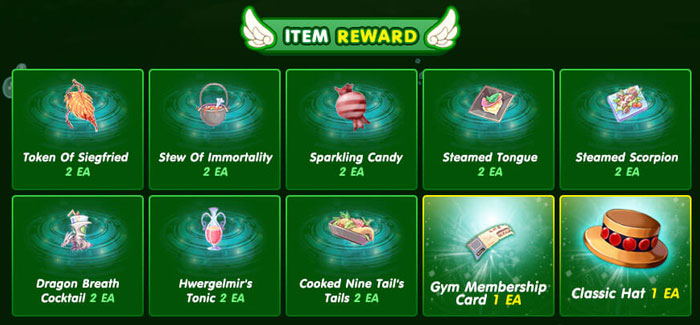 All items are NOT available to trade.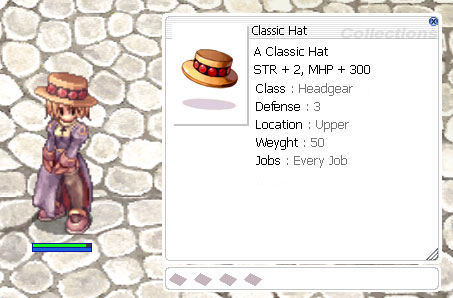 Player can roll the dice once every 2 hours ( Maximum at 4 times + 1 Time (From Facebook Sharing) / Day)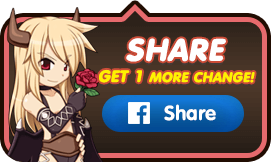 Rewards will be sent to NPC : Cool Event Crop employee at Alberta 147,60