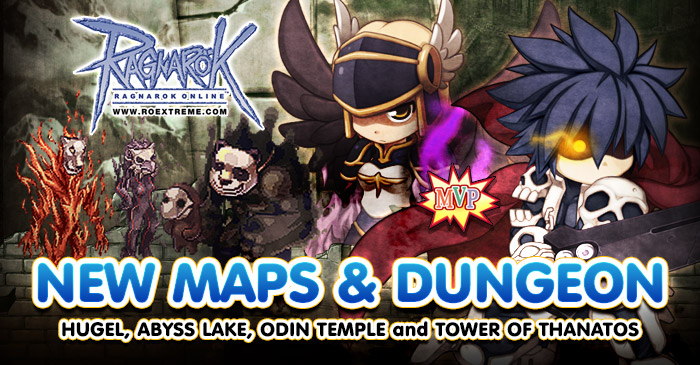 New Maps & Dungeon: Brave New World
Explore the dungeon and Encounter the MVP
Test your strength and experience thrilling adventures with the new monsters, new maps and dangerous dungeons! They are all lying in wait at the northeast side of the capital of Schwarzwald Republic (Juno).

Maps and Dungeon contains :
Town : Hugel

Field

: hu_fild01, hu_fild02, hu_fild04, hu_fild05, hu_fild06
Dungeon : Abyss Lake, Thanatos Tower, Odin Temple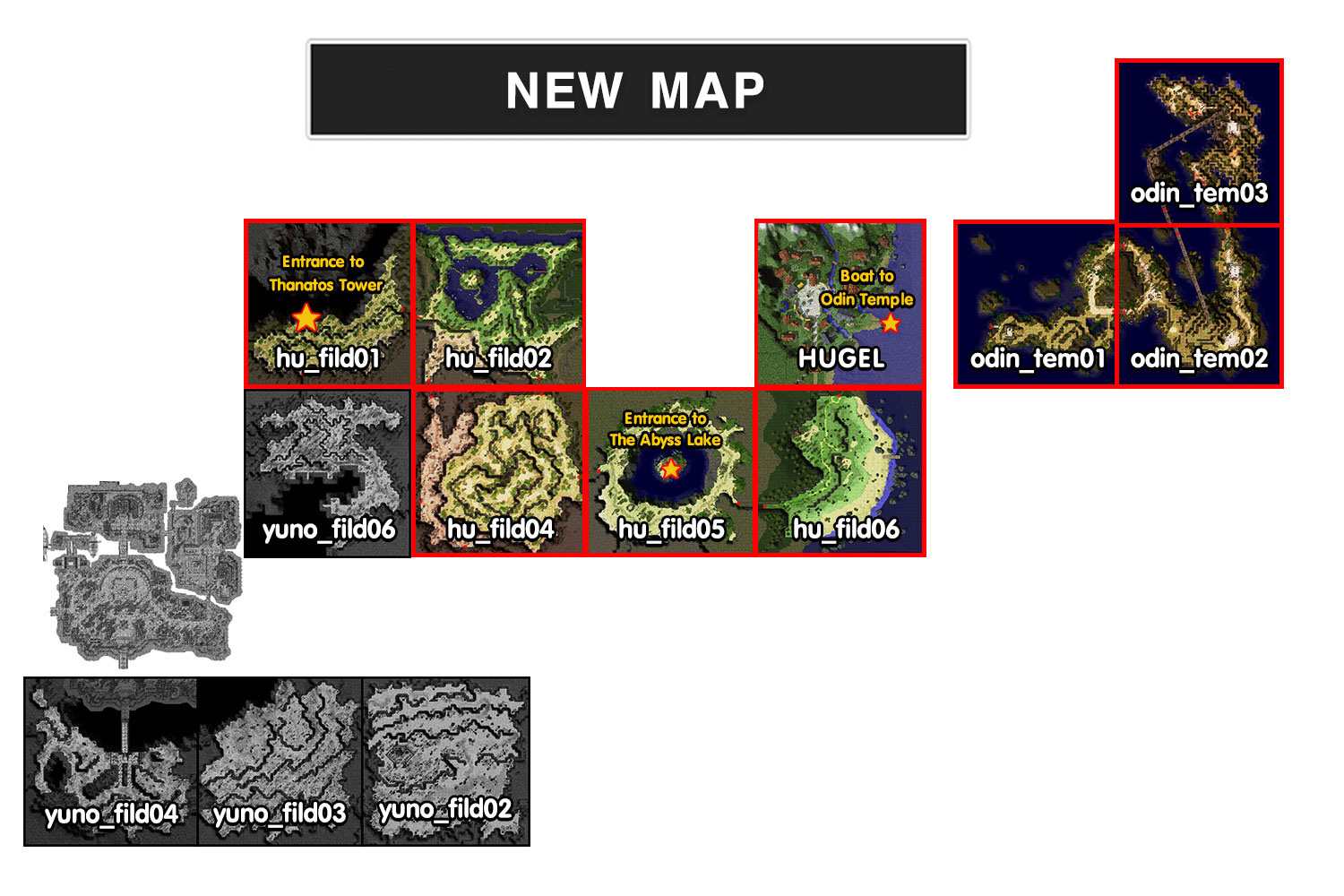 ---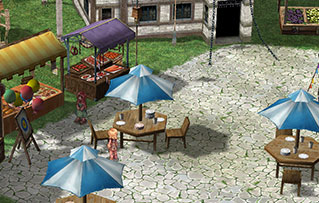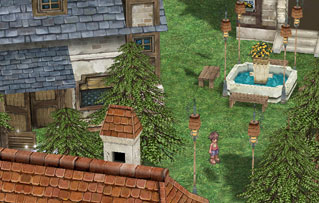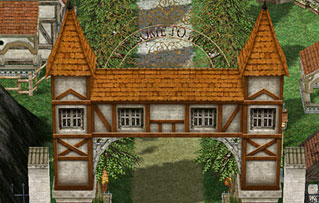 Hugel : The citizens in this town are mostly fishermen and farmers. Each month, they celebrate the mighty sea god Poseidon for their bountiful harvests. This town is connected to Odin Temple, Abyss Lake and Thanatos Tower.
Players can reach Hugel by the airport from the capital of
Schwarzwald Republic (Juno).The trip costs 1,200 Zeny.
(Sign: y_airport on below picture)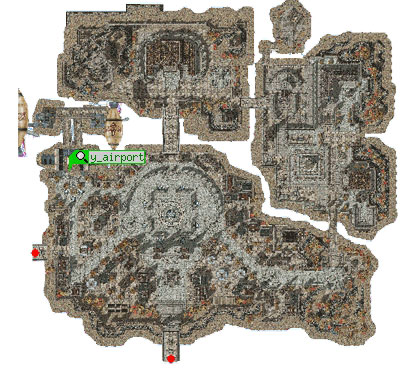 Some field maps around Hugel are rumored to be connected to secret dungeons...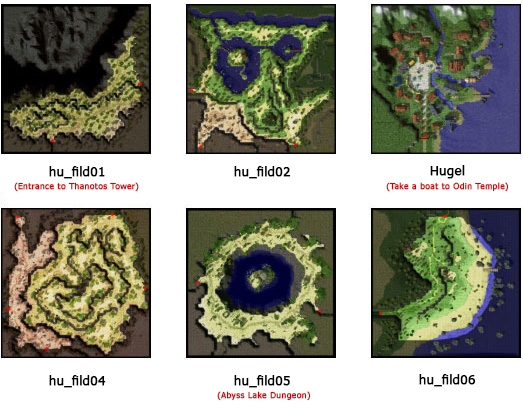 Monsters in Hugel Area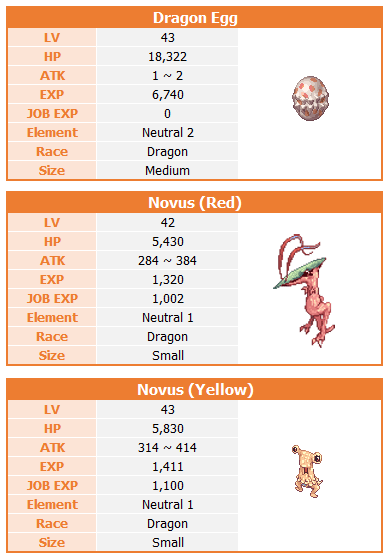 ---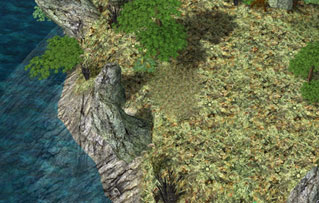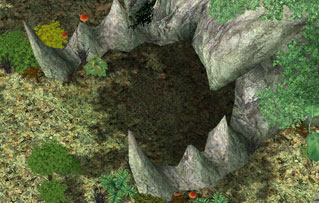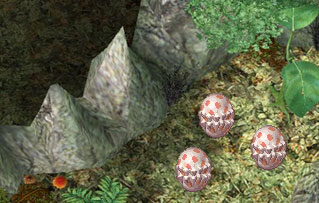 According to legends, Abyss Lake has many hidden treasures waiting to be discovered. Unfortunately, everyone who entered this cave never returned as the powerful dragon "Detarderous" is guarding the exit...

You can enter Abyss Lake dungeon by the middle island of hu_fild05.
Players must complete a short quest to enter the dungeon.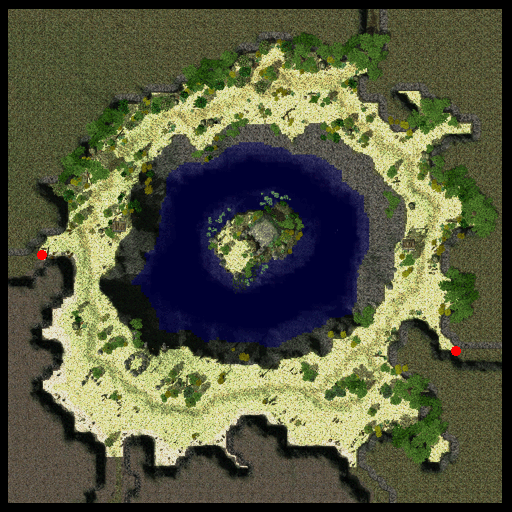 Abyss Lake Dungeon Layout



Abyss Lake Dungeon Monster Details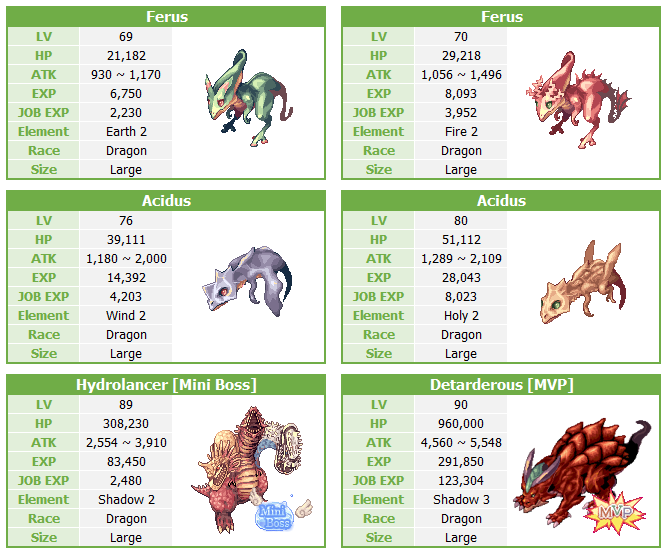 ---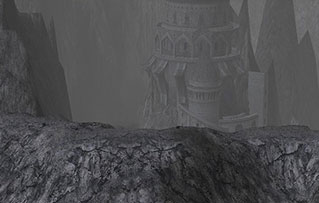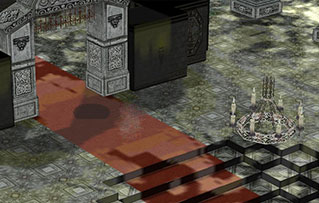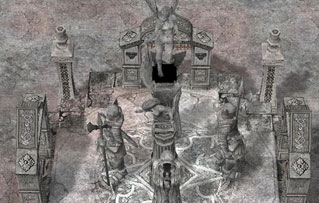 Tower of Thanatos is an abandoned tower which is said to be haunted by evil spirits. A long time ago, the Swordsman named "Thanatos" defeated the Demon King, and this tower was built to honor his victory.

Memory of Thanatos [MVP]

Players can enter Tower of Thanatos by NPC Tower Keeper
(Hu_fild01 140,162). The entry fee costs 5,000 Zeny.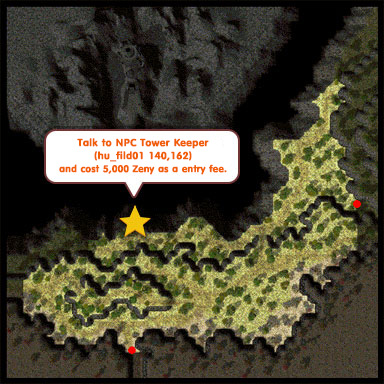 Tower of Thanatos dungeon layout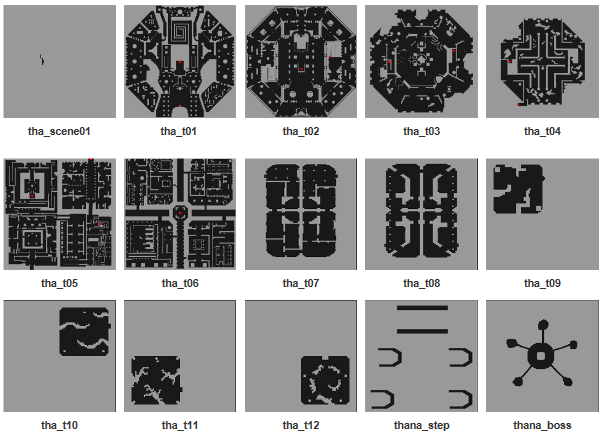 Tower of Thanatos Monster details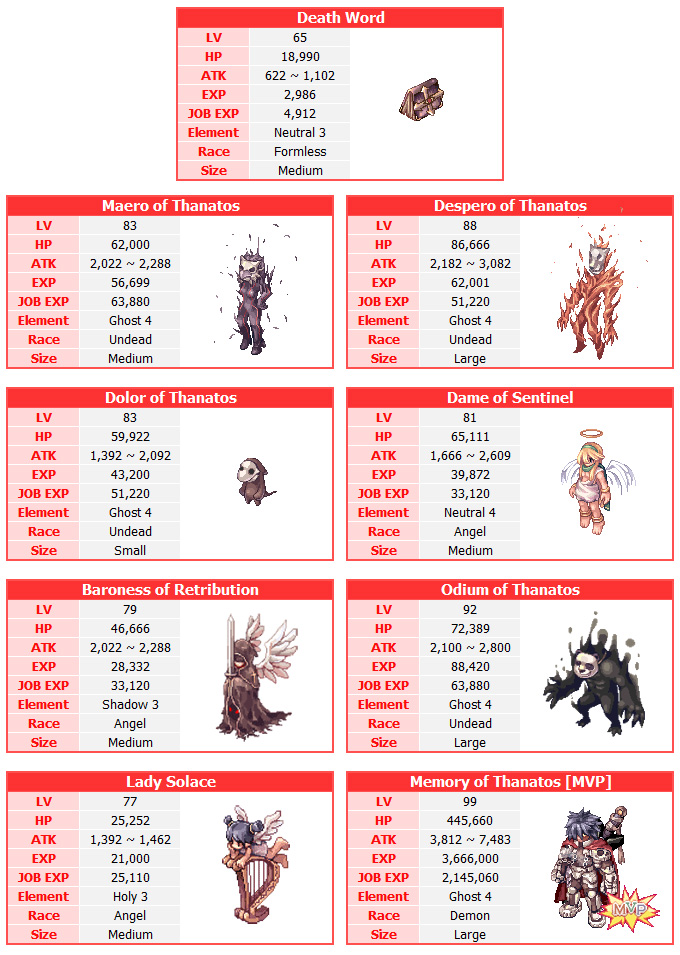 ---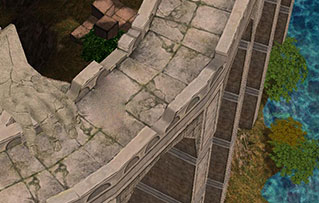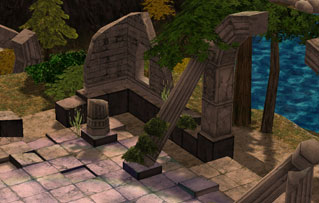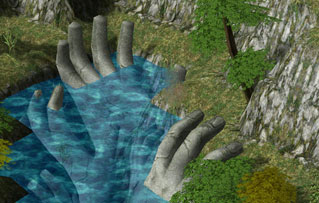 Temple of Odin was said to be the place where gods held their important war meetins. Now, this ruin is heavily infested with monsters of all kinds and guarded by the ferocious Valkyrie race.

Valkyrie Randgris [MVP]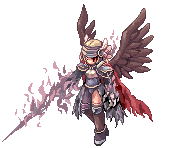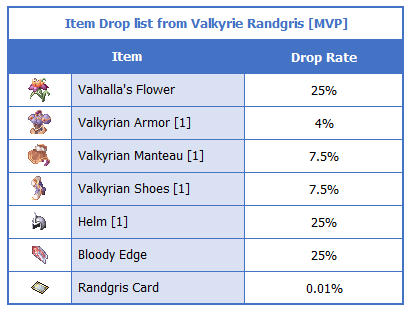 Valkyrie [Mini Boss]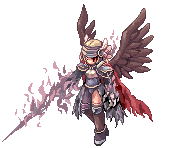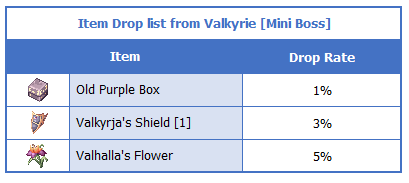 Player can take a boat ride from Hugel to enter Odin Temple.
Each trip costs 800 Zeny.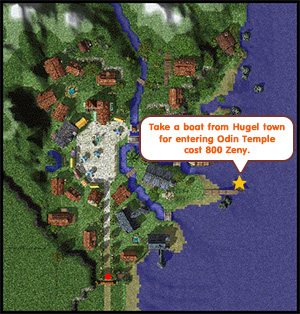 Odin Temple dungeon Layout



Odin Temple Dungeon monster details