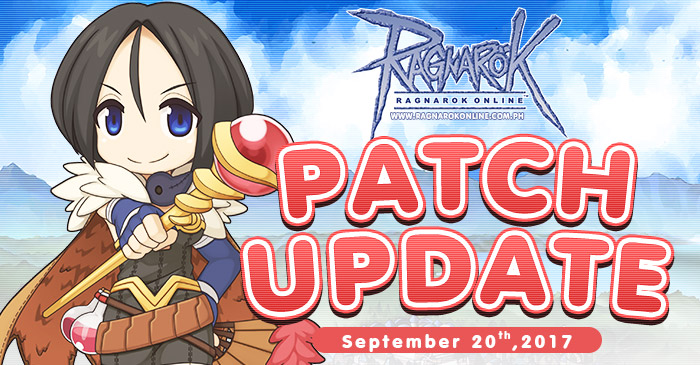 Patch Update September 20, 2017

NPC Suhnbi has been implemented, which enables players to refine weapons or equipment using Enriched Oridecon or Enriched Elunium respectively.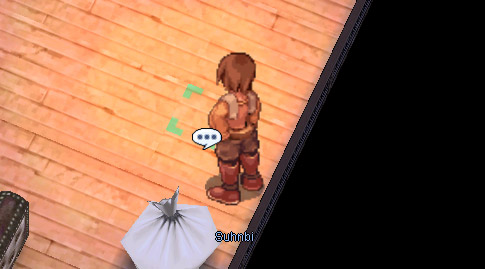 You can find NPC Suhnbi in the refine weapons and equipment room
at the city of Prontera (coordinates 56,54)
** Remark NPC Suhnbi can upgrade your weapons and equipment
from +1 to +4 with a 100% success rate.

End of Monster Hunt event, NPC Master Hunter has been removed from servers


Bonus items for every 1,000 PHP Top up!
For every 1,000 PHP Topped up with Ex Cash, MOL or topup ROK Point with Cherry Credits for every 26,300 CC purchase , you will receive the Polar Bear Scroll. Starting September 20 until October 18, 2017.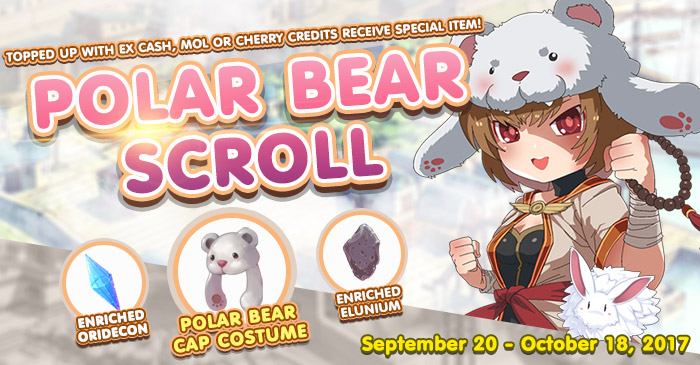 More Info : https://www.ragnarokonline.com.ph/news/polar-bear-scroll-sep2017